How did the inauguration unfold?
Spectators inside Nairobi's Kasarani sports stadium were entertained by music and dance performances, while the military paraded.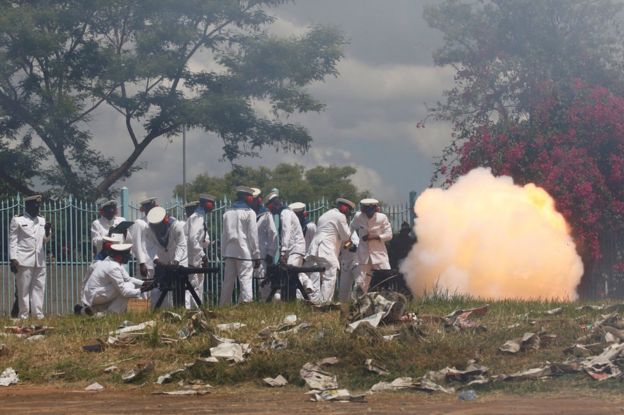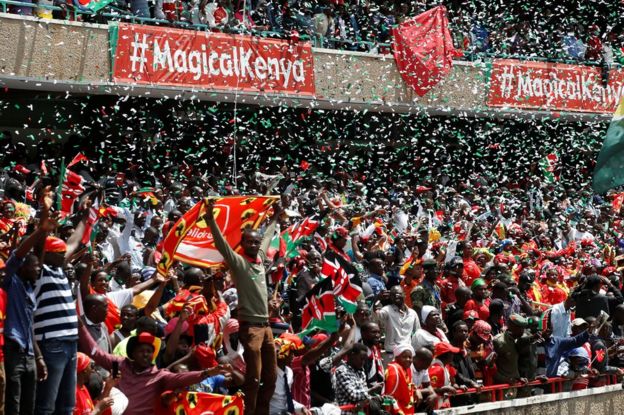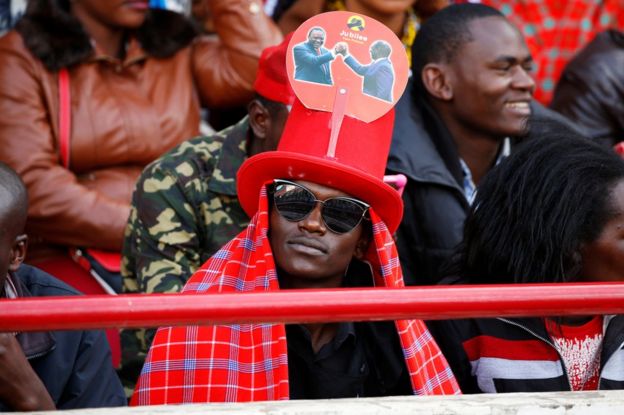 However, there were scenes of chaos outside when people without seats tried to rush in and were driven back by police with tear gas and batons, with some officers on horseback.
Big screens had been promised so that tens of thousands of people could watch the ceremony from outside the stadium but no screens were provided, AFP news agency reports.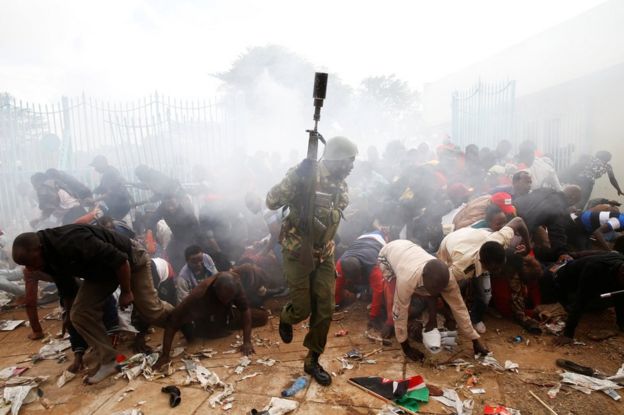 Which foreign leaders attended?
Ethiopian Prime Minister Hailemariam Desalegn and Rwandan President Paul Kagame were among a number of African leaders at the inauguration.
Why was the election re-run?
Chief Justice David Maraga said the August election had not been "conducted in accordance with the constitution" and declared it "invalid, null and void".
The Supreme Court ruled that the result had been "neither transparent nor verifiable".
But Mr Odinga urged his supporters to boycott the second vote because he said no reforms had been made to the electoral commission since the original poll.
Correspondents say the election dispute has left Kenya deeply divided.
About 50 people are reported to have been killed in violence since the August ballot.